Nick Leason racing in the BTCC
---
---
Karting Young Gun Cameron Leason Backs KartForce at Kimbolton

After finishing his race season on a high in the Junior TKM Championship at Whilton Mill last month, Karting young gun Cameron Leason has now been given the opportunity to race at Kimbolton this weekend in his Junior TKM TAG kart. . But this weekend will be a tribute for KartForce and all their efforts they have achieved this year helping wounded troops go karting..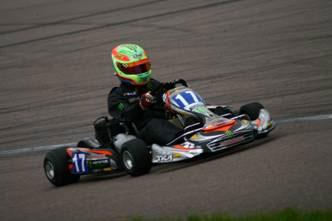 Cameron explained "I feel it's important to give something back to all our troops which will result in them having a truly great time and with a grin on their face and KartForce has achieved that this year... Dave from KartForce has put so much effort into it this year and it has paid off. These guys and girls deserve it and wish them well to recovery and all the very best.. Well done KartForce"!
KartForce:
If you would like to support KartForce for 2011 please look on their website www.kartforce.org for more details.
About Cameron Leason in 2011:
Cameron aged just 14 has demonstrated the skills and determination to succeed in motorsport in just his first  year in a full championship and now has a great opportunity to compete in the 2011 Super One British kart Championship which F1 stars like Jenson Button,  Lewis Hamilton and David Coulthard all successfully competed in their step towards Formula One.
If you would like to Support Cameron and sponsor him for 2011 we would be happy to talk to you regards branding/advertising opportunities please contact: info@cameronleason.co.uk